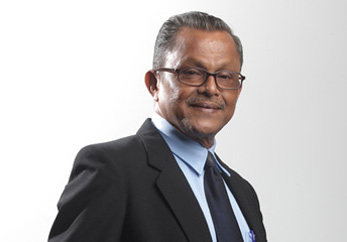 Mr. Philip Nainan graduated with Bachelor of Laws (Hons), from the National University of Singapore (then known as University of Singapore) in 1969. Philip was called to the Malaysian Bar in 1969 and the Singapore Bar in 1995.
In 1972 Philip became the in-house senior legal consultant with a multinational corporation in Malaysia for a period of 10 years.
Philip then resumed practice in 1983 with a legal firm in Johor Bahru before setting up his own sole proprietorship in 1987 for another 6 years. He is currently in charge of the overall in-house training programmes for young lawyers and staff of the firm. Phillip was appointed as a Consultant to the firm in June 2001.
Philip has many years of experience at the Malaysian Bar and has extensive exposure in injunction matters, corporate litigation and general civil and criminal actions and industrial relation matters.
Philip has, on several occasions, sat as Chairman of the Panel of the Investigative Tribunal and the Disciplinary Committee set up by the Bar Council Malaysia under the Legal Profession (Disciplinary Proceedings) (Investigating Tribunal and Disciplinary Committee) Rules 1994.
Philip also gave lectures to Chambering Students at the Johor Bar Committee's Ethics Lecture Programmes.